Details: Start and Finish at the Newtown Park carpark, signposted off Russell Terrace, 10th October, 2021
Registration opens at 9.00 a.m. for Covid Level 1
Set times for each course for Covid Level 2
| Course | Winning time (mins) | Entry fee |
| --- | --- | --- |
| Winter Classic Elite | 120 | $30 |
| Winter Classic Wayne Cretney Memorial | 100 | $30 |
| Winter Classic Veteran | 80 | $25 |
| Winter Classic Junior | 80 | $15 per person |
| Rogaine Team Explorer | 3 hour time limit | $15 per person |
| Red Long Course | Standard red course - may be longer than usual | $12 |
| Red Medium Course | Standard red course - may be longer than usual | $12 |
| Orange Course | For Advanced Beginners | $12 |
| Yellow and White Courses | For Beginners | $6 |
Location Map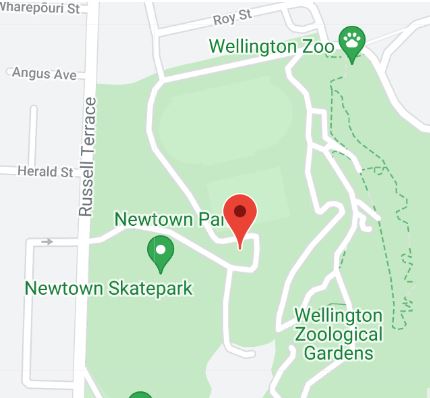 Trophies for M21A, W21A, M40A (Wayne Cretney Memorial Trophy), M18, W18, M50, M60, W40 and W50.
Rogaine Team Explorer Rogaine course open to teams of two to five persons. Time limit three hours.
Winter Classic Courses are tough! The Rogaine Team Explorer, orange, yellow and white courses are easier and family-friendly.